19 Sweet Gifts For Bakers
Bakers are some of the best people out there and they can often be found whipping up something yummy in the kitchen. If the baker in your life is open to bribes of gifts in exchange for cupcakes, pause for a hot minute before you get them another cake pan or rubber spatula. Here are gifts for bakers they will love!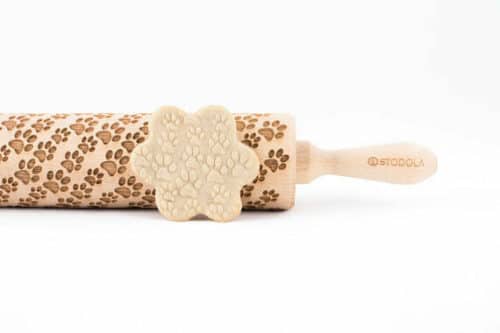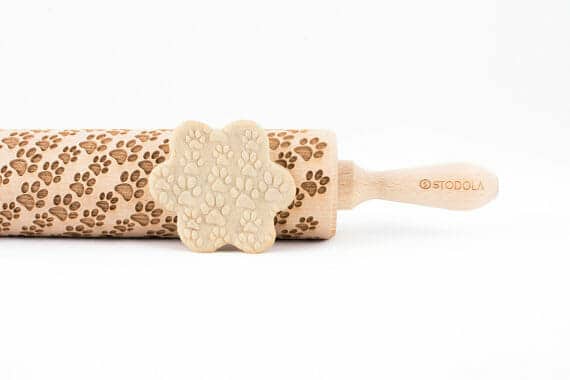 This is the perfect wooden rolling pin for making cookies. The dough can be made of salt-, sugar- or ceramic-mass! Use your imagination. Try to make a pattern on a dog's cookie! The rolling pin is engraved in a laser machine and is made of high-quality beech wood. It is cleaned and impregnated with a safe for food oil. This can be a great gift for a close person of you or just for your baking.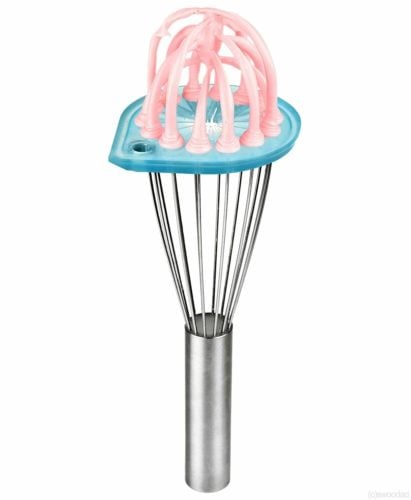 Wipe a whisk and bowl in seconds while saving all the extra batter that would normally go to waste. The Whisk Wiper even catches drips and keeps the loops off your countertop! It fits perfectly on the 11″ stainless steel whisk it comes with. 
Joie's Split Egg Separator makes egg separating simple. It's cute and clips on to the side of most bowls or mugs for hands-free ease. A must-have for every kitchen. Dishwasher safe.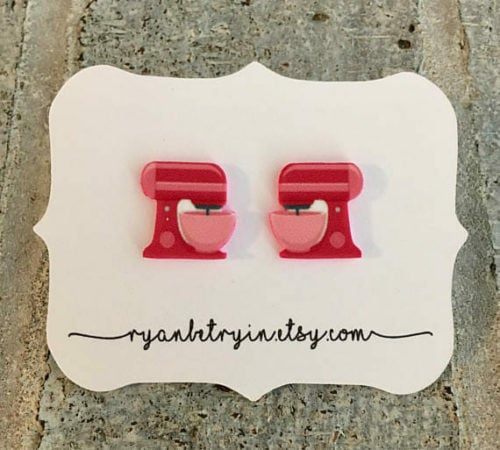 These KitchenAid inspired standing mixer stud earrings are handmade of plastic with hypoallergenic stainless steel / nickel free posts and backs. They will make the perfect gift for the baker in your life – or wear them yourself and proudly show your love for your KitchenAid! 
Procrastibaking: The art of putting off what you need to be doing by baking dozens of cupcakes instead. This definition print is an instant download and can be printed from your home computer or a print shop. It's great for kitchen art, because if you get cupcake batter on it, you can print another one! 
Every baker needs a place to keep their recipes safe. Start a new tradition with this vintage inspired polka dot tin recipe box. The classic design was made to last for generations and the metallic gold accents are the icing on the cake. It includes 12 dividers and 24 recipe cards and measures 6.25″ x 4.25″ x 4.5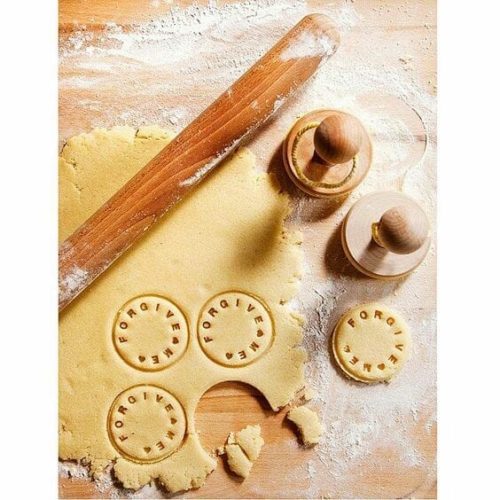 Bringing to mind the cookies Alice ate on her way to Wonderland, these customizable cookie stamps let you make your mark on the dessert table. Interchangeable letters, numbers, and symbols offer endless possibilities for personalized treats – perfect for the avid cookie connoisseur or the once-in-a-blue moon baker who wants to make sure they get proper credit and attention.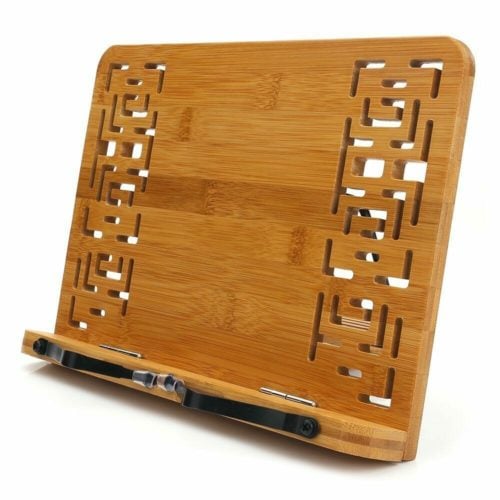 This reading rest made from bamboo. It is durable and wipe-clean-able making it particularly suitable for the kitchen or workshop. It can be easily adjusted to 5 angle settings and conveniently folds down flat when not in use. Springer pegs allow it to hold very thick books, but it also works great for a variety of tablets and e-readers.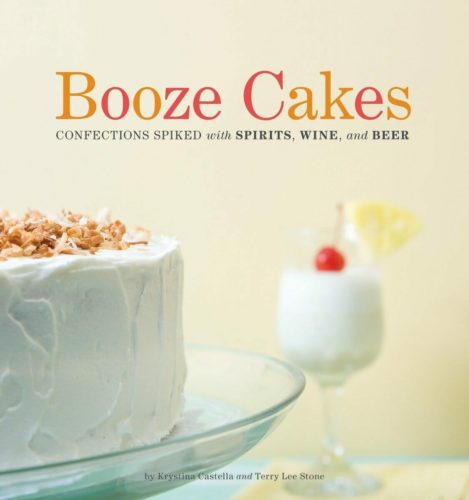 Mix, Bake, Buzz! Booze Cakes features step-by-step recipes for spiking delicious confections with spirits, wine, and beer. These delightfully tipsy desserts are perfect for dinner parties, potlucks, and pitch-ins! Featured throughout are tips and tricks on baking with alcohol, serving suggestions for fun cocktail-cake parties, and yummy cocktail recipes to accompany your confections—plus a handy "Booze Meter" that tracks the total alcohol content in each of these decadent desserts. Indulge yourself!
Get ready for a dinosaur / Jurassic Park themed birthday party with our 5 piece cookie cutter set. Get a cool T-Rex, Stegosaurus, Triceratops, Brontosaurus and Pterodactyl shapes for cookie decorating fun. Great as a pancake mold, or for cutting cookie dough, fondant, soft fruits, bread, sandwiches, cheese, or craft clay. Hand wash, dry immediately, not dishwasher safe.
Give your kitchen utensils a beautiful storage option with this utensil crock by Now Designs. Made from food-safe powder coated galvanized steel, this crock is durable and large enough to keep a bevy of your favorite tools at hand. This utensil holder is 7 inches tall and 5 inches in diameter. The front of utensil crock features phrase "kitchen utensils" and drawing of spoon, spatula and turner. Made by Now Designs, who for 50 years has created kitchen textiles and accessories that are consistently recognized for superior colors, trends, design and unsurpassed quality and workmanship.
Finally! Silicone oven mitts designed with women in mind. When you want functionality and heavy-duty heat protection all wrapped up in a stylish glove that is custom designed to fit women's hands, the new and improved Heat Shield Gloves from Love This Kitchen are a perfect fit. The gloves have a stylish design and each set comes with a right and left glove, clearly marked on the bottom of each glove (hint: the white polka-dots go on the back of the hand).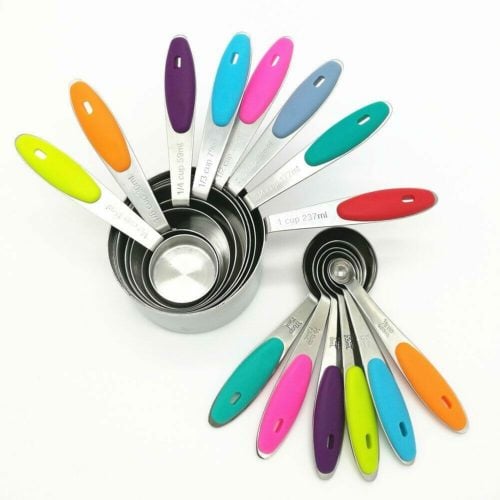 Every cup and spoon in this set has the accurate measurements size in US and Metric engraved on the handle clearly, which will help you reduce any measuring errors for cooking or baking! The bright colored silicone handles of the cups and spoons adds to the stylish look, and makes them easily to find in a drawer or cabinet.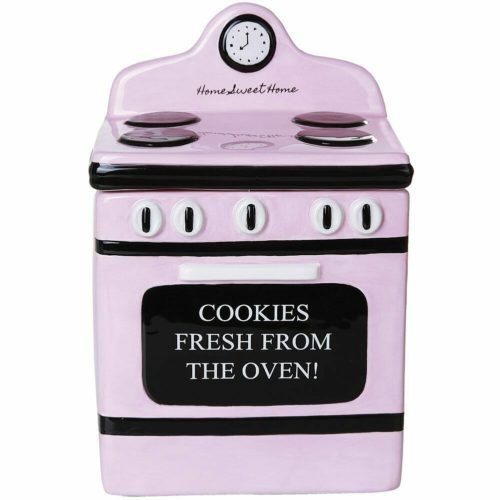 Every baker needs a cookie jar, and this one is adorable! This retro overn cute cookie jar takes you back to the '50s when the stylish kitchen was home to pink appliances. It is pink ceramic with and painted black and white trim, and measures approximately 5.25″ x 5″ x 8″.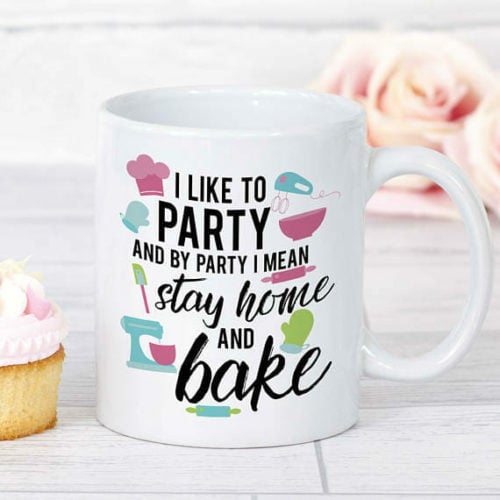 This white ceramic mug comes in two sizes and is perfect for any baker who would rather bake than socialize. The design is printed on both sides and the mug is dishwasher and microwave safe.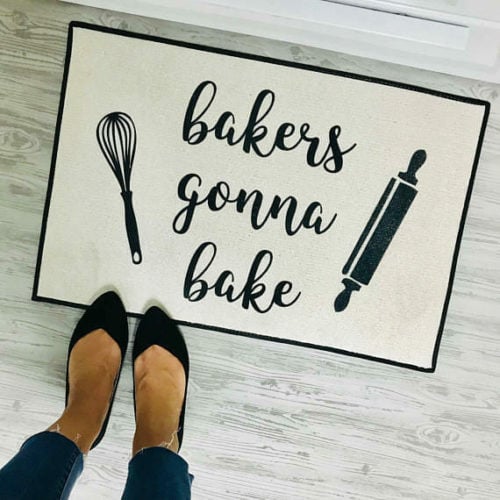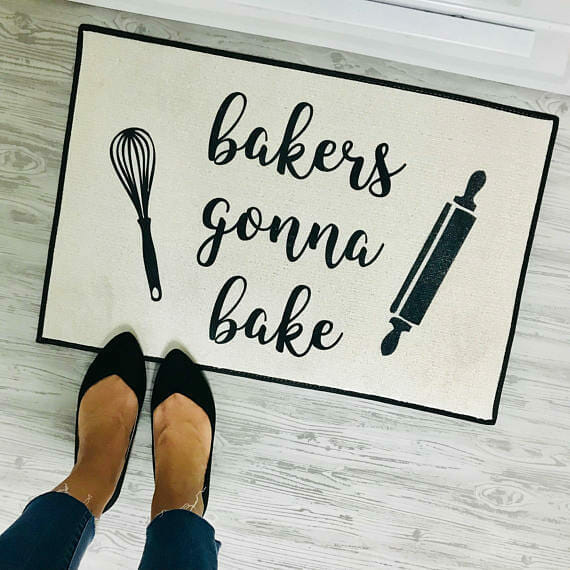 The "bakers gonna bake" indoor kitchen mat is the perfect gift for your favorite chef, baker, or if you just want it for your own kitchen! 18″ x 27″ dye sublimated mat. Olefin tufted loop front with non slip rubber backing.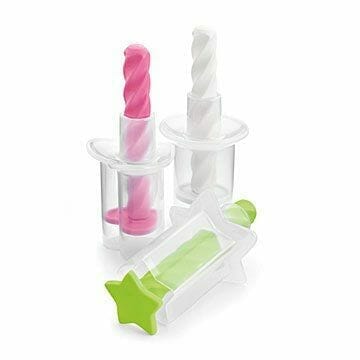 Create professional-looking, mini ice cream sandwiches lickety-split! Simply stamp the press into a cookie, scoop in some ice cream, stamp another cookie layer and then swirl the handle to pop your perfect treat out of the mold. Comes in a set of three shapes: heart, circle and star.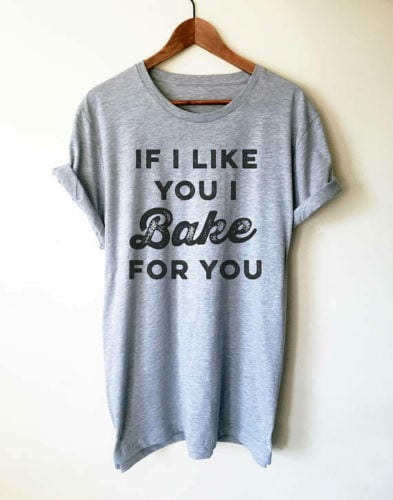 This UNISEX t-shirt is everything you've dreamed of and more. It feels soft and lightweight, with the right amount of stretch. It's comfortable and flattering for both men and women. This particular design can be worn while baking, or while doing things that aren't baking so no one forgets to stay on your good side!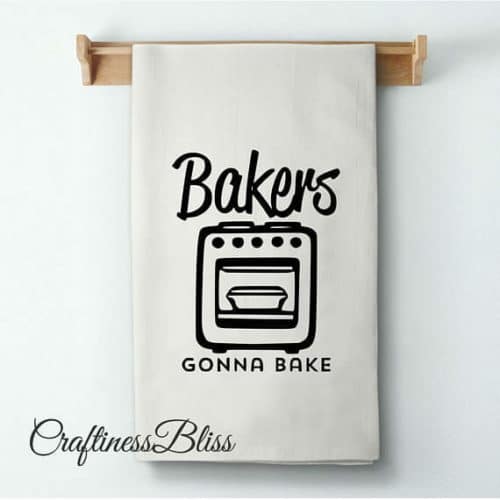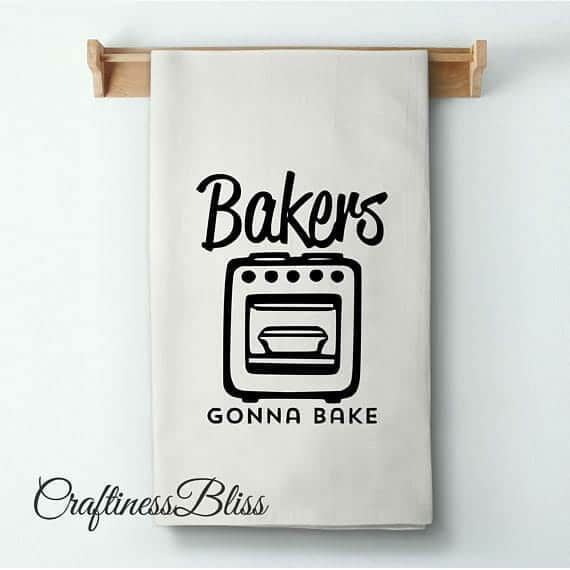 Personalize your kitchen with this great tea towel! Hang it from your oven door and show it off to family and friends! These flour sack towels are lint free, preshrunk and made with 100% Cotton. They measure 28″ x 29″. Towels are machine washable with like colors, dry as normal. Do not use an iron directly on the design. The design is made with professional heat transfer vinyl and applied using a commercial heat press.